Cars for Rent in Agia Pelagia CRETE
CarRentals365.gr

Rent a Car in AGIA PELAGIA
Car Rental Agency – Motor Bike Rental Agency – ADDRESS: 
OFFICE Branch 1:  AGIA PELAGIA
Agias Pelagias & Zorbas Street
(opposite the Central Parking of Agia Pelagia)
Agia Pelagia, GR-71500, HERAKLION, CRETE
Phone: +30.6977.517922
E-Mail: [email protected]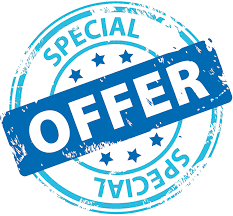 Find Special Car Rental Discount Offers - Agia Pelagia CRETE
Book a Car Rental at a Low Price
Car Rental offers for any car hire category in Agia Pelagia CRETE
Find us: check the map to locate our
car rental agency office in AGIA PELAGIA
Rent a Car in HERAKLION CITY - CRETE
Car Rentals in AGIA PELAGIA – cheap car hire in CRETE – Agia Pelagia village!
Rent a new and safe car and explore the amazing island of Crete. Our new cars / various car rental models are the perfect choice in order to explore the island of Crete, or just visit the several beaches around your hotel.
Rent a car from CARRENTALS365 is the perfect choice for very affordable car hire, our cars are covered with Extra Full Insurance (CDW with Zero EXCESS = No Self Risk for you), our rental prices are All Included with NO HIDDEN Extras and unpleasant surprises: All Taxes, Free Kms, Additional Driver, Personal, Third Party, Fire, Anti-Theft and CDW Full Insurance, are all covered and included in our rental car price.
Make your vacation in Agia Pelagia, Crete, a most memorable one.
We also offer delivery to your Hotel (also FREE) and will collect back the car from your hotel with no extra charges.
Furthermore, you may want to consider renting a car straight on your arrival on Crete, at the Heraklion Airport or the Heraklion Sea Port. This way you save your Transfer to Hotel and return trip costs. We will deliver your rental car at Heraklion Airport or Heraklion Seaport (* need to be agreed before).
ALL OUR PRICES ARE TOTAL / ALL INCLUDED. Extra is only the gasoline for you to pay.